Analytik Jena
Setti
ng a new standard in
nucleic acid isolation
Analytik Jena offers an extraordinary wide range of purification and isolation kits for nucleic acids, all made in Germany. Those are based on own technologies and patents. It ranges from manual to automated solutions for DNA/RNA extraction of most starting materials.
INSTANT Virus RNA/DNA Kit
Universal purification system optimized to be used in conjunction with the corresponding RoboGene

®

Pathogen Detection Kit
CE-IVD certified for usage in in-vitro diagnostics
Co-purification of highly pure viral DNA and RNA from a variety of starting materials
Efficient recovery of viral nucleic acids from 200 to 400 µl sample
Easy and fast Spin Filter based extraction method using the patented DC-Technology

®
Category:

Analytik Jena
RoboGene® HDV RNA Quantification Kit 2.0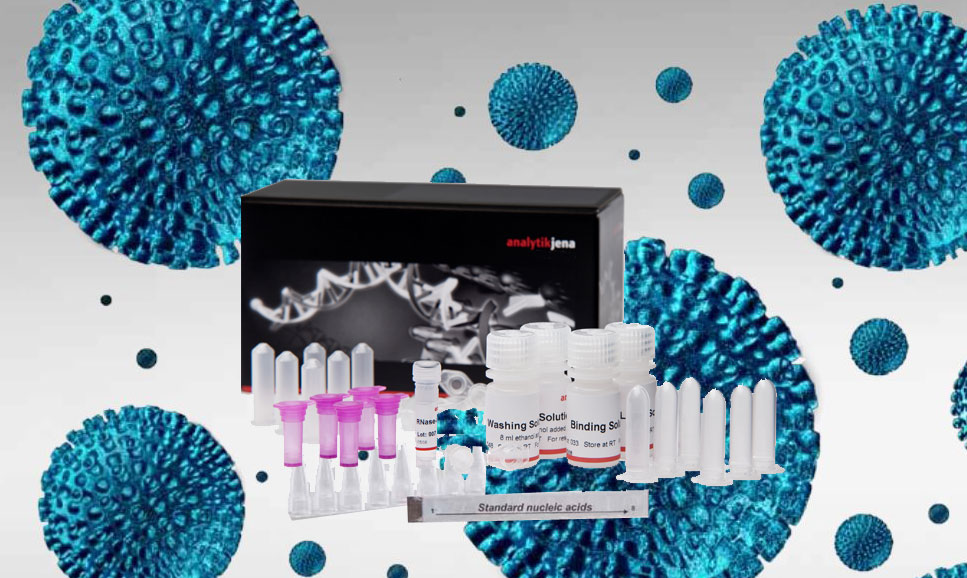 RoboGene® HDV RNA Quantification Kit 2.0 is the first CE-IVD-certified One-Step Real-Time PCR kit for quantificationof HDV RNA applying the 1st WHO standard for highly sensitive quantification of Hepatitis D Virus (HDV) RNA in human plasma or serum.
Category:

Analytik Jena