Latest news
Cellvizio Dual Band
Published: Monday, 06 July 2015 12:36
In vivo Imaging at Cellular Resolution
Cellvizio Dual Band is a versatile, easy-to-use fluorescence imaging system. It covers the increasing need for cellular-level images in molecular imaging combined with non or minimal invasiveness for longitudinal studies. The instrument features simultaneous dual wavelength excitation and detection to monitor dynamically multiple parameters in the living animal.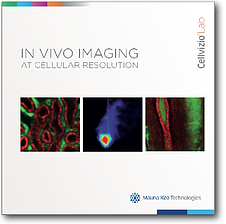 Download the Cellvizio Lab Product Brochure !
iTrack - Pipette Tracking offer
Published: Monday, 01 June 2015 12:15
iTrack - Pipette Tracking System
The reason why Maestrogen designed and developed iTrack:
"..Pipetting error is a major cause for reaction failure. There has been a number of pipetting tracking devices on the market. However, none of them is able to detect actual pipetting locations. Users have to enter their pipetting protocol first, then manually press an advance button after each pipetting step. Attempting to reduce the pipetting errors, these devices introduce additional steps in the process that may cause more errors.
"There must be a more elegant solution with today's technology"....That's why we launch iTrack ! "
I
( List price SEK 16 980.- excl VAT) -This email address is being protected from spambots. You need JavaScript enabled to view it.