Looking for Multiplex-fluorescence and chemilumi Western Blot detection?

Octoplus QPLEX
The Octoplus QPLEX sets a novel standard for high power multiplex fluorescence large area imaging as well as sensitive chemiluminescence. It combines the sensitivity of laser-based systems with the rapid image acquisition of CCD cameras. The system introduces the latest improvements in fluorescence excitation and emission detection technologies.
"The combination of the Octoplus QPLEX and the customized fluorescent labeling kits from NH DyeAGNOSTICS saves us much time and effort in the daily routine protein diagnostics."
Dr. Jan Bartel, Labor Limbach, Heidelberg
ORCA Gel Analyzer
The ORCA Gel Analyzer -

for SDS-PAGE, SAR-PAGE and IEF analysis in daily routine
The ORCA Gel Analyzer provides massive time savings, reproducible results, independency from sample quality (e.g. difference of protein applied to the gel, differences in protein content), digital reporting and independency of the user.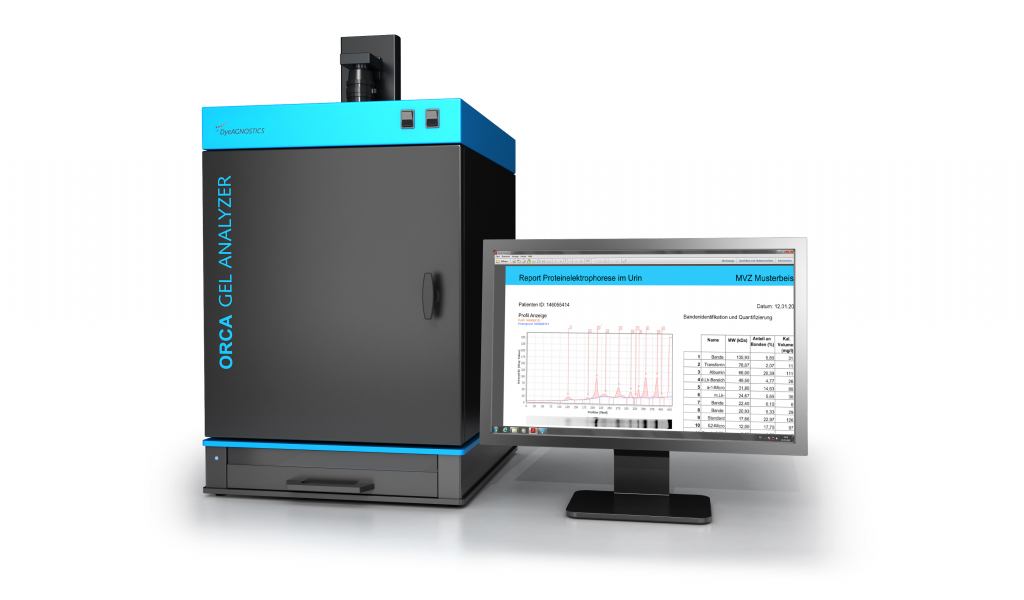 ORCA Gel Electrophoresis Beo Dry blotter