The ORCA Gel Analyzer -

for SDS-PAGE, SAR-PAGE and IEF analysis in daily routine
The ORCA Gel Analyzer provides massive time savings, reproducible results, independency from sample quality (e.g. difference of protein applied to the gel, differences in protein content), digital reporting and independency of the user.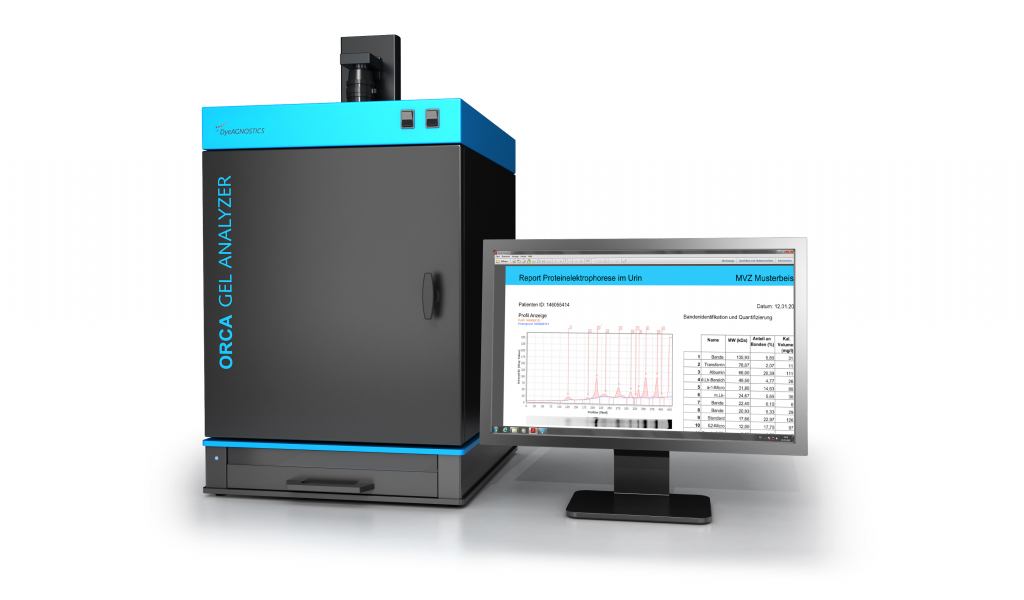 ORCA Gel Electrophoresis Beo Dry blotter
Up to 52 protein samples (max. 4 x 52 samples) are separated by the ORCA electrophoresis unit within 80 min. The stain-free, sensitive protein detection is performed by multiplex-fluorescence in less than 20 seconds. The digital data are than rapidly analyzed (e.g. quantification of protein lanes and bands, identification of bands, determination of Rf-values, gel to gel analysis etc..
Flexible numbers of samples (10 – 208 per run)

No staining/ destaining

Sensitive detection of proteins by multiplex-fluorescence

Precise digital analysis (e.g. quantification, Rf-values, identification

Digital reporting and communication

21 CFR Part 11 compliancy